Flere av de siktede for skytingen på Lambertseter natt til mandag har vært sentrale skikkelser i B-gjengen. Politiet etterforsker saken som et mulig internt oppgjør i et kriminelt miljø.
Klokken 00.20 natt til mandag fikk politiet melding om at
skudd ble avfyrt på Lambertseter.
Ingen ble skadet, men vitner ga en beskrivelse av to biler som forlot stedet. Kort tid etter stoppet politiet en bil som stemte med beskrivelsen i Oslo sentrum. Der ble tre menn pågrepet med et våpen i bilen, i tillegg til mindre mengder narkotika.
Sjåføren av bilen, en mann i 30-årene, er involvert i en straffesak knyttet til B-gjengen og har vært regnet som et sentralt medlem.
Ytterligere to menn ble senere pågrepet for skytingen. En av disse er en domfelt mann i 30-årene, som også har vært regnet som en sentral skikkelse i B-gjengen.
–
Vi har ennå ikke identifisert alle som deltok i skytingen og motiv for handlingen. Det er en sentral del av etterforskningen, sier politiadvokat Sturla Henriksbø.
– Dette er en bred etterforskning der mange hendelser settes i sammenheng, sier Henriksbø, og viser til politileder Grete Lien Metlid i Oslo politidistrikt.
Fengslet i fire uker
De tre mennene pågrepet i bilen er nå varetektsfengslet i fire uker, med to uker i full isolasjon. De er siktet for å ha deltatt i skytingen på Lambertseter.
– Min klient erkjenner ikke straffskyld etter siktelsen. Mer enn det vil jeg ikke si nå, sier advokat Jan Christian Kvanvik, som forsvarer sjåføren. Det ble funnet mindre mengder narkotika i bilen, og sjåføren er også siktet for ruspåvirket kjøring. Advokat Chamkor Singh Nagra i Advokatfirmaet Hasle sier at heller ikke hans klient erkjenner straffskyld.
Etterforsker sammenheng
Bare noen timer etter skytingen på Lambertseter, nærmere klokken seks om morgenen, ble en mann i 30-årene
skutt i et garasjeanlegg på Bjørndal
i Oslo. Han bodde i området og er fortsatt kritisk skadd. Politiet etterforsker om de to hendelsene kan sees i sammenheng.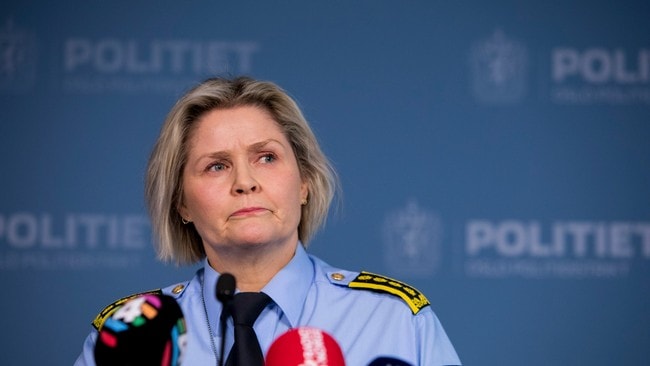 – Skyteepisodene kan være en konflikt eller et oppgjør i et kriminelt miljø, sa Grete Lien Metlid under pressekonferansen mandag ettermiddag,
sa sjef for alvorlig kriminalitet i Oslo-politiet, Grete Lien Metlid, under en pressekonferanse mandag
.
Etterforskningen har også ført til en
politiaksjon mot en privat bolig i Askim
. Ingen skal være pågrepet under aksjonen.
Norge - NRK.