SOMETHING ROTTEN IN THE STATE OF DENMARK - et citat fra skuespillet Hamlet af William Shakespeare, som vi alle har hørt om,
men skulle der i dag indspilles en helt nye udgave af Hamlet - så burde citatet lyde - SOMETHING ROTTEN IN THE BARNEVERN OF NORWAY, for det kører bestemt ikke, som smurt i Olie for det norske Barnevern.
Om kun få måneder vil det norske Barnevern fremkomme med barnevernsstatistikken for 2017, og man skal i Norge nok ikke gøre sig de store forhåbninger om, at tallene vil blive meget bedre end fra 2016, for Barnevernet arbejder den dag i dag på samme måde, som man altid har gjort.
Læs:
Norge har brug for en Barnevernsreform NU, og det kan kun gå for stærkt.
Lad os nu kigge lidt på det norske barnevern, og se lidt på tallene tilbage fra 2014 og frem til og med 2016.
Hovudtal for barnvernsstatistikken (Norsk)

Stadig fleire barn med omsorgstiltak - 53 440 barn og unge fekk tiltak frå barnevernet i løpet av 2015, knapt 1 prosent fleire enn året før. Talet på barn som var under omsorg blant desse, auka med 5 prosent og kom opp i 10 070. 43 370 barn og unge fekk hjelpetiltak.
2014 2015 2016
Barn med barnevernstiltak i løpet av året 53.088 53.439 54.620
Hjelpetiltak 43.477 43.370 44.386
Omsorgstiltak 9.611 10.069 10.234
Læs hele statestikken her:
https://www.ssb.no/sosiale-forhold-og-kriminalitet/statistikker/barneverng/aar
Det er jo helt skræmmende tal, men lad os så også lige kaste blikket på indstillingen til Barnevernet udenfor Norge - for man har også beskyldt Norge for at stjæle børn.
Barnevernets rykte utenfor Norge ble veldig klart for meg en kveld på byen i Praha. Og det er alt annet enn godt.
- af
AUDHILD SKOGLUND,
forfatter og skribent, bosatt i Praha.
Det var utenfor en bar i Praha sentrum jeg støtte på fire tsjekkere en sen aftentime. Vi kom i prat, og jeg ble raskt spurt hvor jeg kom fra.
– Norge, svarte jeg, uten å tenke stort over det. Norge pleier å være et sted de fleste kjenner lite til og ikke har sterke meninger om. Det mumles først litt mellom de andre, så kommer det:
– Det er dere som stjeler barn.
– Stjeler barn?
– Ja, det er dere som har barnevernet. Dere stjeler barn fra foreldrene.
Barnevernkritikk
Det har kommet mye kritikk mot barnevernet de siste årene. En del av kritikken har vært god og saklig, en del ikke fullt så god. Samtidig bør enhver institusjon med så stor makt i livene til mennesker, jevnlig gås etter i sømmene. Akkurat det skal jeg la ligge her. Det som opptar meg, er den formen kritikken har fått i utlandet, og hvordan vi kan forstå den. For det har vært protester og aksjoner i mange land mot det norske barnevernet.
Les også:
Flere hundre demonstrerte mot barnevernet
Tsjekkia er ett av disse landene. Bakgrunnen ligger i tre konkrete saker fra de siste årene hvor tsjekkiske foreldre bosatt i Norge har blitt fratatt barn av barnevernet. Det har ført til rabalder, med stadige presseoppslag. Og om disse sakene har dødd hen i norske medier, har de ikke gjort det i tsjekkisk presse. Barnevernskritikken har også nådd helt opp til det politiske og diplomatiske planet. Ja, president Miloš Zeman gikk for et par år siden så langt som til å
sammenligne barnevernet med et nazi-program.
Ulykkelig mor
Går vi til tsjekkiske medier, er fremstillingen nokså lik fra sak til sak: Den desperate og ulykkelige moren står i sentrum, figurerer med bilde og navn og intervjues. Om man bruker eksperter som kommenterer i tillegg, sier disse at barna alltid bør være sammen med foreldrene, og da først og fremst moren. Norske kommentatorer som brukes i sakene – og det er noen av dem – er gjerne en
brokete gjeng av antibarnevernaktivister av det ikke akkurat moderate slaget.
Etter å ha snakket med norske venner og tsjekkere har jeg kommet frem til en del forestillinger som går igjen: Barnevernet stjeler barn; fosterforeldre står i kø for å adoptere, så det trengs stadig flere unger for å fylle etterspørselen i «markedet»; barnevernet er en form for kommunisme hvor staten trenger inn i uskyldige folks private liv; barnevernet kidnapper barn fra utlandet til Norge, også visstnok for å fylle adopsjonsbehovet; barna har det alltid best hos foreldrene, bare der kan de bli elsket og ivaretatt.
Barnevernet stjeler barn; fosterforeldre står i kø for å adoptere, så det trengs stadig flere unger for å fylle etterspørselen i «markedet»; barnevernet er en form for kommunisme hvor staten trenger inn i uskyldige folks private liv
Det høres ekstremt ut, men graver man litt dypere, finner man at holdningene grunner i helt ulike syn på barn, familie og stat.
Konservative holdninger
Tsjekkia er et land med dypt konservative holdninger til barn og familie. Det er lov med fysisk avstraffelse av barn, og de fleste foreldre slår også barna sine i oppdragelsen. Det i seg selv gjør at hva man regner som mishandling, ikke nødvendigvis er det samme som i Norge. Barn har rett og slett ikke det samme kravet til kroppslig autonomi som i Norge.
Jeg tviler ikke på at kulturforståelse kan hjelpe i barnevernets møte med utenlandske foreldre. Men vi skal også være klar over at Tsjekkia rager skyhøyt over Norge på statistikken for barn som dør som en følge av mishandling, og over barn som ender opp med å måtte behandles på sykehus etter å ha blitt utsatt for vold,
ifølge tall fra Verdens helseorganisasjon.
Kjønn
Dernest – Tsjekkia har
et dypt konservativt kjønnsrollemønster.
Når tsjekkiske mødre står frem og blir støttet av eksperter i at mor alltid er det beste for barnet, må vi være klar over at tsjekkiske kvinner ikke er forventet å være politikere, «karrierekvinner» eller likestilte med menn. De er forventet å ta seg av barna sine, en rolle tsjekkiske fedre har liten befatning med.
Foreldre kan ta utforeldrepermisjon til barna er tre år gamle, men det er nesten bare kvinner som tar ut permisjon. Det er også nesten umulig å få tilgang på barnehageplass for små barn, og det forventes at kvinner er hjemme. Barn er altså mors ansvar, noe som gjør morsrollen til en symbolsak.
Synet på mødre har jeg også støtt på når jeg har snakket med tsjekkere. Det hevdes at mor er glad i barna sine på en helt annen måte enn far eller noen andre kan være. Parallelt med dette går argumentet om at kvinner har et eget gen for kjærlighet til barn, og mangler et tilsvarende for å ønske seg en karrière. Dermed blir det vanskelig å se for seg at en kvinne kan være en dårlig mor.
Kommunismen
Sist, men ikke minst – barnevernet ses som en form for kommunisme, et system der staten er allestedsnærværende og underkuende og griper inn i privatlivet til folk. Dette synet bunner i historiske erfaringer. Om det er noe tsjekkere hater dypt og inderlig, er det statlig innblanding.
Jeg er overbevist om at norske myndigheter kan kommunisere bedre overfor utlandet i barnevernssaker. Men samtidig mener jeg vi i Norge har et sunt fokus på barnas beste som kan være vanskelig å forstå i land med konservative familieverdier.
På mange måter oppleves Tsjekkia som å skru holdningen tilbake til hva den var i Norge for flere tiår siden. Derfor er jeg slett ikke overbevist om at det er barnevernet som er problemet, eller at omdømmeproblemet i utlandet er det som burde bekymre oss mest. Kanskje burde kritikken heller rettes andre veien – mot land som burde skjerpe seg på både barneverns- og likestillingsfronten.
Kilde:
https://www.vg.no/nyheter/meninger/barnevernet/de-vet-at-i-norge-stjeler-vi-barn/a/24104049/
Tilbage i 2015 slog flere norske advokater alarm, og anklagede her Barnevernet for, at tage alt for mange børn fra forældrene.

Advokatene Fridtjof P. Gundersen, Thea Totland og Trude Trønnes(t.h) går i en kronik i VG hårdt ud mod det norske barnevern, og her er hvad de dengang sagde.

Norsk barnevern beskyldes av utenlandske myndigheter for å «stjele» barn. Erfarne barnevernsadvokater forstår hva kritikken handler om. Det etterlyser debatten: Hva er god nok omsorg?
– Barnevernets krav til foreldres omsorgsevne er blitt så strenge at altfor mange barn blir skilt fra foreldre og søsken, mener advokatene Thea W. Totland, Trude Trønnes og Fridtjof P. Gundersen ved advokatkontoret Totland.
Barnevernet i Norge blir sterkt kritisert i mange land og det hevdes at den norske staten stjeler barn. I en
kronikk i VG på mandag
skrev tre advokatene:
– Ved vårt kontor arbeider vi daglig med barnevernssaker. Vi ser mye godt barnevern, noe som er veldig viktig. Men nok av det dårlige til at vi forstår hva land som Litauen, Tsjekkia, Polen snakker om. Den kritikken som rettes mot norsk barnevern knyttes til spørsmålet om hva som er god nok omsorg. Og hva er egentlig god nok omsorg? Vi etterlyser en debatt rundt systemet vi har i dag, sier advokat Thea Totland.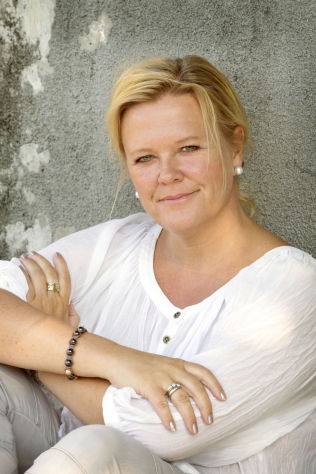 LES OGSÅ
:
Tsjekkias president sammenligner norsk barnevern med norsk naziprogram
Hun og kollega Fridtjof P. Gundersen er henholdsvis daglig leder og styreleder i Stiftelsen Barnas Rettigheter. Stiftelsen jobber for å styrke barns rettslige stilling i forhold til lovgivere, domstoler og forvaltningsorganer.
Splittet tvillinger
Trude Trønnes som er advokatfullmektig på advokatkontoret Totland, har nylig fått dom i en barnevernssak der begge foreldrene er etnisk norske. Barnevernets sakkyndige konkluderte helt annerledes enn blant andre barnehageansatte og en psykiatrisk sykepleier med lang og tett kontakt med familien. Det har resultert i at et tvillingpar på tre år er plassert i hvert sitt fosterhjem, adskilt for første gang i livet.
– Dette foreldreparet blir beskrevet som kjærlige og omsorgsfulle av fagfolk og hjelpeapparat som de kjenner og har tillit til. De uttalte også i retten at barna utviklet seg normalt i sin egen takt. Men i møtet med barnevernet fungerer foreldrene dårlig. De opptrer som famlende og usikre når de vet at de vurderes som foreldre og i forhold til mulig omsorgsovertagelse. I retten strevde de med å gjøre rede for sin omsorgsevne, for noen er det tilnærmet umulig å gjøre egen omsorg om til teori. De har en svært ressurssterk familie som har vært der hele tiden, et nært familiemedlem med tung barnefaglig kompetanse er villig til å være fostermor. Det ble ikke vurdert. I stedet ble tvillingene splittet i hvert sitt hjem, sier advokatfullmektig Trude Trønnes.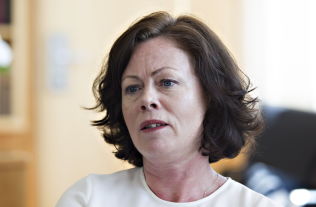 VG skrev i fjor vinter om det
økende antallet foreldre som klager på barnevernsvedtak
. Da sa barneminister Solveig Horne at familier måtte ivaretas bedre. I forrige uke
vedtok Stortinget å styrke barns rett til hjelp.
Blant annet vil endringer i barneloven gjøre det enklere for barnevernet å pålegge hjelp i hjemmet, også hvis foreldrene motsetter seg å ta i mot hjelp.
– Høye krav
De tre advokatene mener barnevernets krav påvirkes av de høye standardene som kreves i verdens beste land. Det forventes høy måloppnåelse på skolen, i arbeidslivet og sosialt på fritiden. Kravet til omsorgsevne speiler kravene i samfunnet og mange strever med å leve opp til dem.
– Vi mener dette spesielt rammer helt vanlige folk, folk fra lavere samfunnslag og innvandrere. Jeg har for eksempel hatt en sak der barnevernleder mente at mor manglet evne til å «speile» barnet. Hun klarte ikke å sette ord på begreper rundt barnets følelser, de ordene hadde hun ikke. At du ikke klarer å gjøre omsorg til teori, betyr ikke at du ikke har empati, sier advokat Gundersen.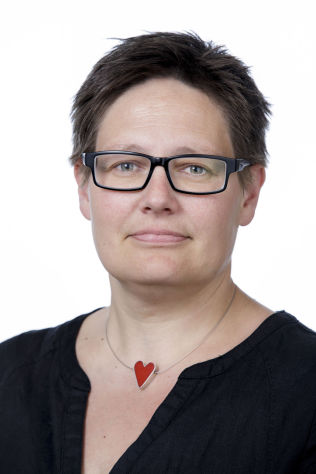 Han og kollegaene sier de opplever at flere og flere barnevernssaker ikke kommer den tradisjonelle veien, fra familier der barn vokser opp med vold, rus og psykiatri. I stedet mener de det kommer stadig flere saker der det ikke handler om åpenbar omsorgssvikt, men at omsorgsevnen vurderes ut fra skjønn og ut fra krav mange ikke klarer å oppfylle.
– Det behøver ikke å bety at de foreldrene ikke er gode nok omsorgspersoner. I mange tilfeller mener jeg det er bedre for barnet å bo hjemme med omsorg som kanskje ikke er perfekt og heller motta hjelpetiltak fra det offentlige. Det er jo ikke sånn at det er helt ukomplisert å være fosterbarn heller.
Det er vanlig at barn som blir plassert flyttes rundt i flere fosterhjem/institusjoner før barndommen er over, sier Totland.
Advokat Fridtjof P. Gundersen mener det er skjedd en klar dreining i retning av at barnevernet og sakkyndige psykologer foretar en svært kritisk vurdering av foreldrenes følelsesmessige omsorg.
– Vurderingene bygger på uklare og utilgjengelige kriterier, er svært skjønnsmessige, og lar seg i praksis sjelden overprøve av en dommer. Derfor er vurderingene ofte endelige. Dette problemet er det samme i forhold til norske og utenlandske familier; forskjellen er at utlendingene reagerer. De opplever med rette BUFDRIs henvisning til rettssikkerhet og domstolprøving som tomme honnørord som kamuflerer virkeligheten, sier advokat Gundersen.
LES OGSÅ
:
Horne vil pålegge foreldre å følge tiltak fra barnevernet
- Kan gjøre feil
Barne-, ungdoms- og familiedirektoratets (BUFDIR) sine
ferskeste tall viser at det i 2012 var barneverntiltak for 6.9 pr 1000 norske barn. For russiske barn i Norge var det 8,6 tiltak pr 1000 barn og for polsk-ættede barn i Norge 2,1 tiltak per 1000 barn.
– Som alle andre offentlige myndighetsutøvere i Norge, kan barnevernet gjøre feil. Barnevernet kan gripe inn for tidlig og på feil måte, og barnevernet kan gripe inn for sent. Begge deler kan være skadelig for barna og familiene som blir berørt. Det påligger derfor barnevernet et særlig ansvar å opptre klokt og ydmykt i sitt arbeid. Målet er å komme tidlig inn med riktig hjelp som er tilpasset barnet og familiens behov, kultur og foreldreferdigheter, sier avdelingsdirektør Hege H. Malterud i BUFDIR.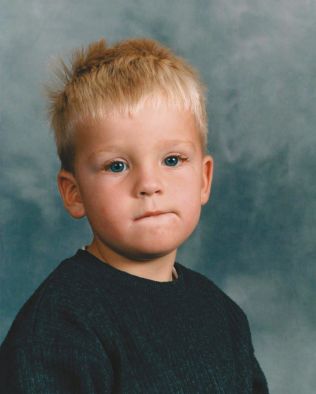 BAKGRUNN:
Christoffer-saken kan ha ført til økning i akuttvedtak.
Malterud sier at terskelen for omsorgsovertakelser i Norge er høy og en omsorgsovertakelse er alltid siste utvei.
– Hvis barneverntjenesten mener at de strenge vilkårene for en omsorgsovertakelse er til stede, forbereder og fremmer barneverntjenesten en sak for fylkesnemnda. Det er fylkesnemnda som bestemmer om et barn skal flytte fra foreldrene sine og fylkesnemnda vurderer hver sak opp mot norsk barnevernlov og FNs barnekonvensjon, sier avdelingsdirektøren.
Fylkesnemnda er et uavhengig og upartisk domstollignende organ som ivaretar foreldrene og barnas rettsikkerhet. I en sak om omsorgsovertakelse har foreldrene rett til fri advokathjelp, rett til å bli hørt og en rett til å begjære rettslig overprøving av fylkesnemndas avgjørelse for domstolen. Mange saker om omsorgsovertakelse behandles også av tingretten og barnevernets vurderinger blir derfor ofte vurdert av to rettsinstanser. Barne-, ungdoms- og familiedirektoratet mener vi har et system som ivaretar rettssikkerheten for barn og foreldre når det kommer til spørsmål om omsorgsovertakelse, selv om også dette systemet kan ha forbedringspunkter.
SOMETHING ROTTEN IN THE BARNEVERN IN NORWAY

Skræmmende tal og læsning om det norske Barnevern, og ikke mindst om Norge som helhed, og hvad har Norge så tænkt sig gøre ved deres BARNEVERN og de arbejdsmetoder man bruger, og hvad med RETSSIKKERHEDEN for den enkelte forældre og borge???????
Norway - MC & Gjengkriminalitet