Three members of the Finks Outlaw Motorcycle Gang (OMCG) have today been arrested and charged with criminal association. It will be alleged that on Sunday 8 March, the three men were riding in a group and met at a service station in Mannum. Police searched three premises this morning and located weapons (flick knife, baton and nunchakus), insecure ammunition and a cannabis plant.
Legislation makes it an offence for participants of OMCGs from Declared Criminal Organisations to be present in public in groups of three or more. The Finks OMCG is one of the 10 Declared Criminal Organisations under the legislation.
The men charged are:
A 56 year old from Craigmore
A 43 year old from Elizabeth East
A 25 year old from Burton
All men have been charged with one count of being present with two or more Criminal Organisation participants, the man from Craigmore was charged with possessing insecure ammunition and possessing prohibited weapons. All three have been bailed to appear in the Murray Bridge Magistrates Court on 4 May.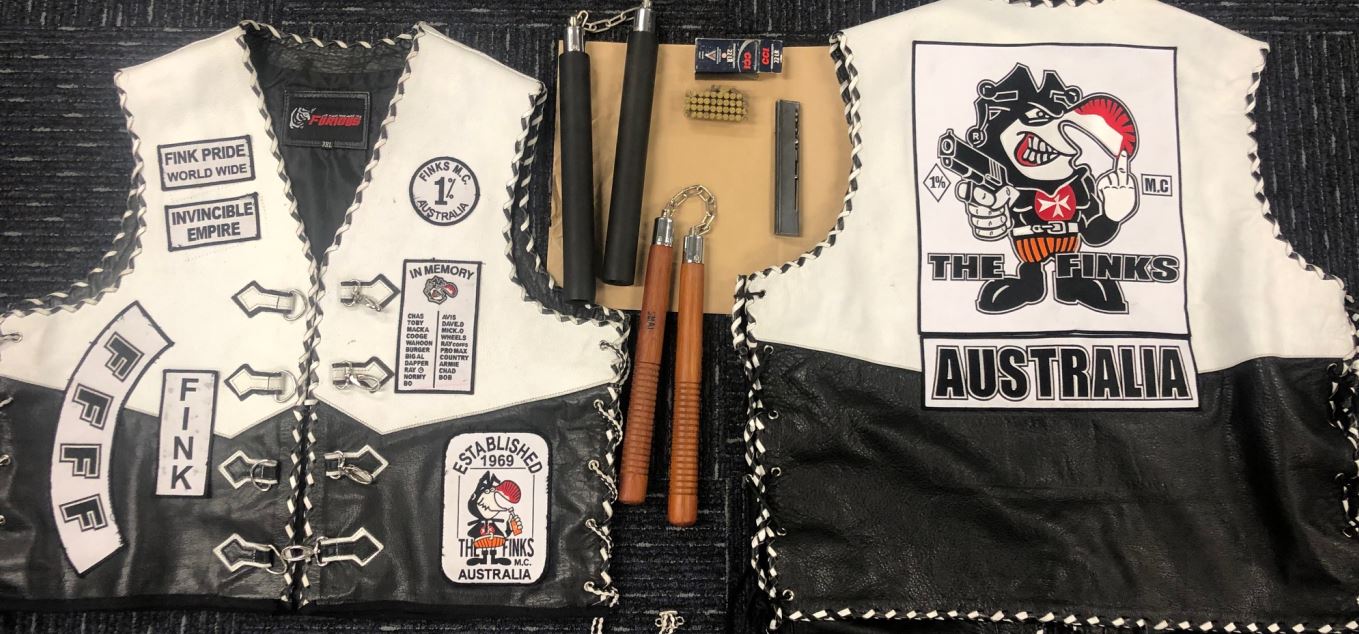 Australia - BNN.